Urgent pledge amidst the Global Refugee Forum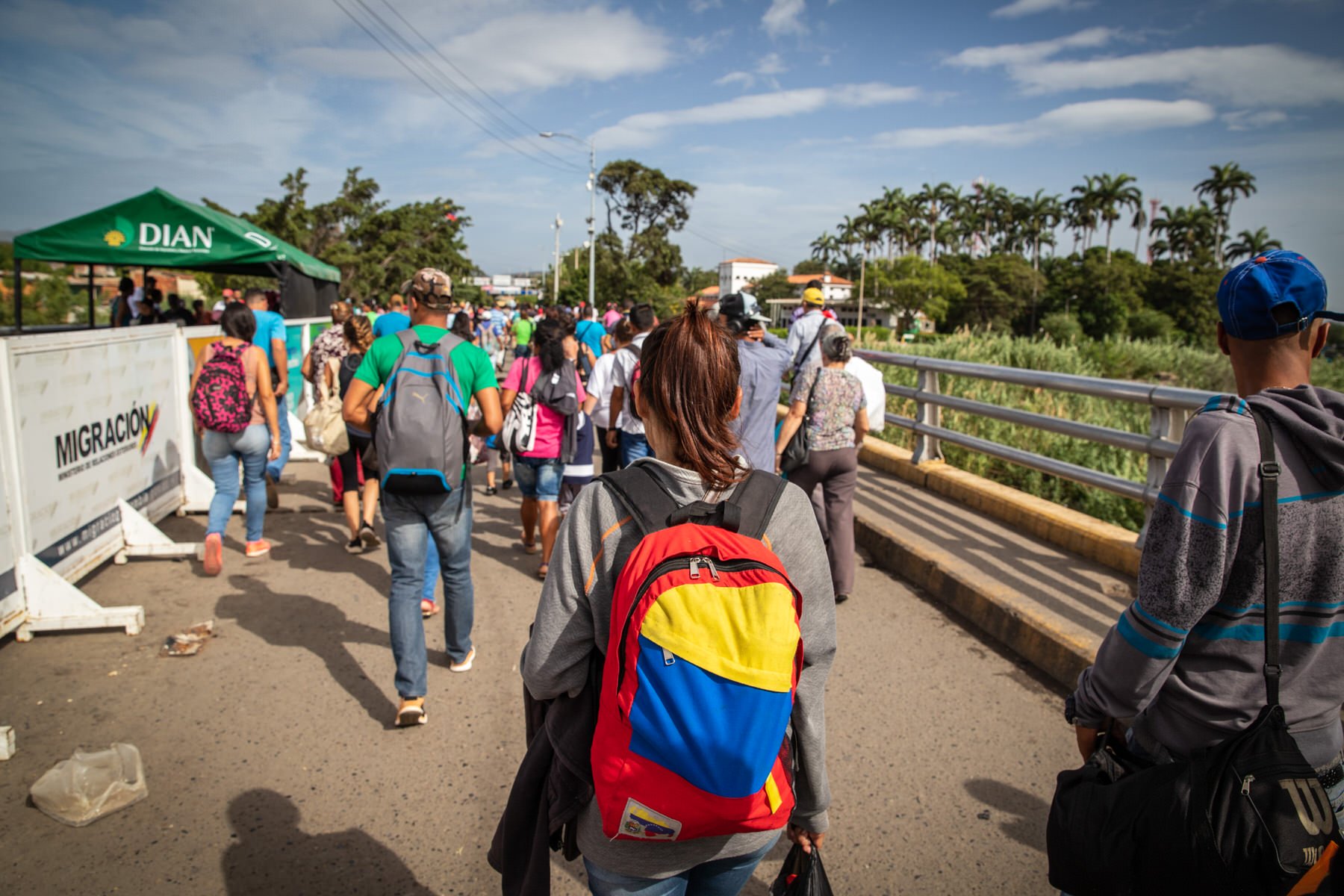 UNHCR estimates that 6.5 million people would have left the country in 2020, outplacing the speed of the diaspora from Syria.
3.2 million children are in urgent need of urgent life-saving assistance, according to the Humanitarian Response Plan.
Venezuela and neighboring countries have absorbed the shock of the crisis with extremely scarce resources.
World Vision calls for urgent funding of UN pledges to provide help for children in Venezuela and to those who have migrated.
The situation in Venezuela has caused a massive exodus of 4.5 million people, and will hit the 6.5 million mark next year, according to UNHCR. Help can ́t wait any longer. The extremely grave situation faced by Venezuelans, especially children, and the tremendous impact of major population displacement is requires urgent action, said humanitarian and Christian NGO, World Vision.
"Our humanitarian network has witnessed the critical nutritional and health conditions, as well as the lack of, or difficulty to access education and protection that children in Venezuela and those who have exited the country are facing," said Fabiano Franz, director of World Vision's humanitarian response to the situation in Venezuela and the refugee crisis in the region.
World Vision has supported over 175,000 displaced children affected by the crisis in a multi-country operation in Colombia, Ecuador, Peru, Brazil, Chile and Bolivia. Coordination with civil society, governments, churches and other peer agencies has been essential to reach the most vulnerable. "So far, we have opened 26 child friendly spaces devoted to providing safety and psycho-social support, food and space to restore hope to girls and boys who have undergone exhausting weeks or months on the move. Additionally, over13.000 displaced families have received cash vouchers to improve their access to food, shelter, transportation and communications, among other household needs", said Franz.
"The needs are overwhelming. Venezuela and neighboring countries have endured the shock of this crisis amidst a limited awareness of and response by the international community. If we do not act immediately, there is an imminent risk of losing an entire generation. Children are facing the impacts of poor nutrition, lack of access to basic health services, interruption of their education, and will suffer the punishment of exclusion, fueled by discrimination and xenophobia", said Joao Diniz, Regional Director of World Vision Latin America and the Caribbean. "That is a risk that the world, nor the region can afford," he stated.
Despite being one of the largest refugee and migrant crises in the world, second only to Syria, humanitarian response is deeply under-funded. According to UNHCR, to meet the needs of refugees and migrants in the region in 2020, USD$1.35 billion will be required.1 The 2019 regional response plan was only 50 per cent funded this year, raising US$337 million.2 This does not include the resources required to address the critical live-saving needs for those who remain in Venezuela.
This week, the Global Refugee Forum is taking place. It is time to wake up. As the world deliberates, children's lives are at risk and their dreams are fading into despair. World Vision calls on all States to support the full funding of UN appeals to meet the humanitarian needs of those affected by the Venezuelan crisis. Join us in a prayer for these children to recover their dreams. Join us in a call for action now – this crisis can't wait.
1 UNHCR Press Release, November 13, 2019. https://www.unhcr.org/en- us/news/press/2019/11/5dcbd7284/us135-billion-needed-help-venezuelan-refugees-migrants-host-countries.html
2 OCHA Financial Tracking Service, accessed December 16, 2019. https://fts.unocha.org/appeals/overview/2019